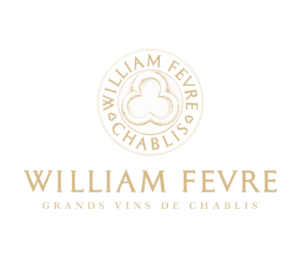 1959, the year in which William Fèvre declared his first crop, marked the birth of the domain. Descended from a family which had lived in the Chablis region for over 250 years, it was only natural that he set up as a winemaker with 7 hectares of vineyards.
Over the years the domain has acquired new vineyards in Chablis, all located in the historic terroirs. William Fèvre has become one of the biggest land owners in Chablis with 78 hectares of prestigious vineyards, of which 15.9 are classified as Premiers Crus and 15.2 as Grand Crus.
Very fresh bouquet with notes of citrus and white-fleshed fruit.
Fresh and supple, the wine is marked by mineral notes that are typical of the appellation.

Fish dishes, sushi and seafood.
Chablis Premier Cru Montmains
A structured, lively, and mineral wine with good length on the palate.
Both straightforward and fresh, with exemplary concentration.

Fish dishes, seafood, poultry or white meats.
Chablis Grand Cru Bougros
Rich bouquet with intense mineral notes.
Full and round, yet firm and massive on the palate.

Fish dishes, seafood, poultry or white meats.