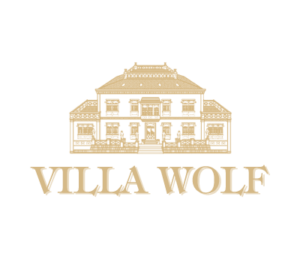 At Villa Wolf, the focus is on classic wines from traditional grape varieties from the Pfalz region, where there are several factors that make the region and the wines so special.
The region has one of the hottest and driest climates in all of Germany, allowing to harvest ripe and healthy fruits in almost all crops. From this beautifully cleaned and ripe fruit, they produce wines with a pure expression of the grape variety and regional terroir.
An unofficial classification of three burgundy-style castes and used in Villa Wolf. The same, based on an 1828 assessment by the Bavarian government, identifies three levels of vineyard quality: First Growth (equivalent to Grand Cru), Second Growth (Premier Cru) and Village Vineyards.
An elegant wine and easy to drink. Fresh and bright aromas come from the fruit harvest at optimal ripening. This medium-body dry wine is complex, not too sweet with the right amount of acidity, creating a great balance.
It's light and fruity enough to enjoy itself, but it also blends well with the food.

Pasta, vegetarian and Japanese dishes
This Villa Wolf is clean, fruity, and wonderfully light at its base, showing its aromatic charm of the variety with delicious juicy texture and a delicate aroma of spices and fresh roses.
The beautiful floral aroma of the Gewürztraminer is faithful to the variety, with classic rose petals and lychees, without being heavy or overlooking.
It is clean, alive and elegantly balanced with a delicious and delicate foam on the palate. The full mouth on the middle palate fades smoothly to a lively fresh finish.

Pasta dishes light meats and cheeses
Villa Wolf Wachenheimer Belz
It captures in the aroma the character of the chalk stone of the vineyard and has a thin and firm structure on the palate. Twelve months of contact with the lees give the wine a good weight on the middle palate that takes its layers of fruit to the dry end.
It starts with a soft oil bouquet with a touch of honey and pear. In the mouth, it's kind of full-bodied, slightly acidic. The flavor profile is a mixture of salt and mineral infusion of green apple with notes of ginger, peach and lemon. The end is dry where the flavors and acidity remain for some time.