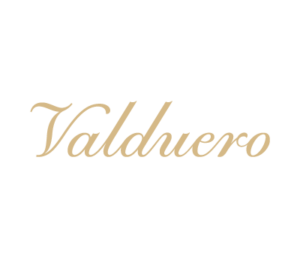 Valduero is a family winery and one of the first to be founded in the D.O. Ribera del Duero. It was created by Gregorio García Álvarez in 1984 in the small town of Gumiel de Mercado, located 16 km northwest of Aranda de Duero, in the heart of the Ribera del Duero. At that time, there were only half a dozen bottling wineries in the region and despite being a wine-growing area with a long tradition accredited by connoisseurs for its quality, it was an area unknown to the general public.
Yolanda García Viadero, daughter of the founder and agronomist, discovered at that time the traditional viticulture of the region and the Tinto Fino variety of those vineyards. She classifies this grape as "exceptional and unique in Spain, with a strong character of an exclusive terroir that gives structure and total acidity to wines, placing them at the highest quality levels in the world".
At Valduero, it was always very clear that wines had to be excellent in every way, to satisfy and make the consumer enjoy.
A white wine of very light straw color, due to resistance to oxidative processes. With a fruit aroma based on pineapple and grapefruit, original and typical of the albillo variety. Balanced in the mouth, it compensates for the corpulence with a slight acidity.

Fish dishes, grilled vegetables, and Mediterranean salads
A red wine with an intense garnet color, alive, with high tunic. With aromas of fruits, balsamic, and spaced with details of cumin, clove, and nutmeg.
A very well structured wine, being friendly and nervous in the mouth.

Meat dishes, scrambled, Iberian sauces and semi-hard cheeses
A red wine that conquers by its intense garnet color, alive and high tunic.
With remaining aromas of coffee, tobacco, and wood, the palate is strong and meaty and offers serious and powerful tannins.
True reflection of the land of the vineyard of Ribera del Duero.

Red meats, cheeses, vegetables, and sausages
An impressive garnet red wine. In its aroma it presents smoked meats, fig bread, caramel, and leather.
The palate is intense and expands as we taste it. Tannins are still alive despite their age and have an intense and persistent taste. It's exceptional how it hits the mind through the senses.

Strong meat dishes such as lamb and well-cured cheeses