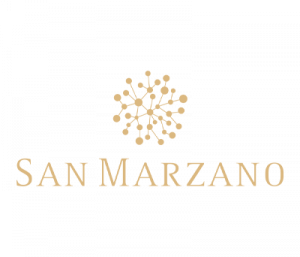 San Marzano is a wine cooperative in the center of the Primitive DOP area of Puglia in southern Italy, having been founded in 1962 by 19 producers.
Today, it is a cooperative with more than 1000 small producers who specialize in the local grape, Primitivo, as well as in a selection of other varieties, where San Marzano wine is generally considered one of the best in the region.
In San Marzano, the history of viticulture is more than a thousand years old and can be seen by its oldest vineyards, rich in centuries-old clones.
Il Pumo Malvasia Sauvignon
Straw yellow wine with green reflections. It has floral notes of genetflower and a touch of citrus and tropical fruits on the nose.
It is a wine animated in acidity, fresh and mineral.

Malvasia e Sauvignon Blanc
Pasta dishes, risottos, fish and shellfish
Wine of deep ruby red color with violaceous reflections.
With an intense fruity bouquet of plum and cherry, notes of Mediterranean herbs, slightly spicy.
It is a full-bodied wine, soft and balanced, easy to drink.

Tasty dishes, red meats and game, hard cheese.
Straw yellow wine, with a delicate aroma of white flowers with notes of citrus fruits and Mediterranean maquis.
Elegant, fresh and mineral in the mouth, with notes of thyme and rosemary.

First dishes and fish starters. Excellent with cheese.
Straw yellow wine with golden reflections, and intense aromas of white flowers and vanilla.
In the mouth it is fresh and mineral with a nice finish.

Seafood and fish dishes with light sauces.
Vinho vermelho púrpura profundo com reflexos violáceos, com um aroma intenso e persistente, com notas de groselha preta e frutos silvestres, picante, com notas balsâmicas e de baunilha.
It is a full-bodied wine, soft and balanced, long and pleasant taste at the end.

Tasty dishes, meats and cheeses.
Ruby red wine with purple reflections, with an intense and complex bouquet with fruity notes of plum and red compote, and a spicy aroma of vanilla and licorice.
Intense in the mouth, full-bodied and soft with a prolonged finish.

First tasty dishes, red meats and game.
Sessantanni Primitivo di Manduria
Wine of intense ruby red color; large and complex bouquet, fruity with plum aroma and cherry jam, notes of tobacco.
It is a full-bodied wine, well balanced, soft and rich in elegant tannins; long finish with notes of cocoa, coffee and vanilla.

First tasty dishes, red meats and game.