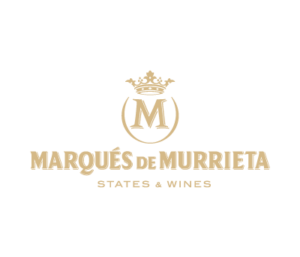 The foundation of Marqués de Murrieta has been linked to the origins of Rioja wines since Luciano Murrieta produced the first Rioja wine in 1852 and was also the first to export it.
Appointed Marquis by King Amadeus of Savoy thanks to his work in Rioja, he traveled to Bordeaux to learn the winemaking techniques he later introduced to his lands, and established the concept of "château" in the Ygay Estate, where he built the emblematic Ygay Castle.
In 1983, Vicente Cebrián-Sagarriga, tenth Earl of Creixell, took over the project, modernized the winery and continued the legacy of Marqués de Murrieta.
Currently, Vicente D. Cebrián-Sagarriga, present-day Conde, and his sister Cristina run the winery, giving the perfect continuity to maintain the balance between tradition and modernity, definitely placing Marqués de Murrieta in the 21st century.
A wine of limited production of a single century-old vineyard, which is kept for a year and a half in new French oak barrels and one year in bottle; giving a surprising complexity, structure and elegance.
A very unique white wine, with the soul of a red wine that surprises everyone who tastes it.

Seafood, appetizers, lean fish, cured meat
Primer Rosé is a dreamy wine with an ambitious, demanding and fresh spirit. The youngest and subtlest expression of Marqués de Murrieta.
Its subtle nose is the perfect capsule for a wine with a solid taste. With fresh aromas of raspberries, blood orange, lavender and pink pepper.
The freshness and agility of its passage in the mouth combine with its persistent and expressive finish. Delicate, fluid and tasty.

Sea bass and carbine tartar, roasted scallops with coral caramel and billet ravioli.
A wine of limited production from an old vineyard in which very low yields are grown.
It reflects a much more modern facet of the Marques de Murrieta, a rigorous selection of grapes, meticulous extraction and aging in new French oak barrels for a year and a half, giving this wine a harmonious and intense character.

Tempranillo, Graciano, and Cabernet Sauvignon
Beef, lamb, veal and poultry
Red wine with a balanced aging of two years in new and partially new Barrels of American Oak and a one and a half year stage in bottle.
The result is an elegant wine that combines complexity and delicacy, summing up the best attributes of Marqués de Murrieta's identity and topicality.
"The nose is subtle and very harmonious, with aromas of red cherries and some aromatic herbs. The palate is soft, with a velvety texture with polished and round tannins; there is a subtleness and harmony that is commendable." (Robert Parker)

Tempranillo, Graciano, Mazuelo, and Garnacha
Meat dishes such as goatling, stew, and grilled
Gran Reserva wine is only produced when the harvest is ideal and, to qualify as Gran Reserva, the wine remains in oak for more than two years and then in the bottle for more than three.
"I was very pleasantly surprised by this Gran Reserva, a vintage that I had in mind as quite ripe, but here the fruit shows no warmth, looks perfectly ripe. Over time in the glass, it becomes even more classic, with balsamic aromas reminiscent of cigar ash and incense. In the mouth it is round, lush and juicy, with fine-grained tannins and very good balance." (Robert Parker)

Tempranillo, Graciano, Mazuelo, and Garnacha
Dishes of pork or goatling.
Castillo Ygay Gran Reserva Especial
Exclusively produced with the best years of its unique vineyard, it matures for two and a half years in American oak barrels and three years in bottle which gives this wine a new depth, complexity, and vivacity.
Living legend of Rioja who survived three centuries, destined to break records for its amazing vivacity of intense cherry color that gives it incredible complexity.
A Gran Reserva that shows strength, elegant bouquet, fruity intensity, and impeccable balance.

Dishes of red meats, poultry, and mushrooms
Castillo Ygay G. R. Especial Blanco
An authentic gem prepared by Marqués de Murrieta, who obtained the 100 Parker Points, becoming the first white wine in the history of Spain to reach them and crowned himself as the Emperor of the country's wines!
With an incredible yellow-gold color, clear and bright, it displays an expressive nose of ripe fruit, spices, delicate toasted nuances and dried fruits.
In the mouth shines intensely, with outstanding freshness for a wine with its age, extremely balanced, good body and delicate taste of fruit, long persistence and slightly smoked. Very elegant, sophisticated and complex.

Dishes of white meats, vegetables, and cheeses