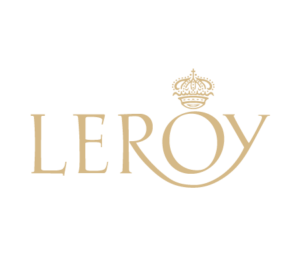 Beginning in 1966, Madame Leroy organized in her home, Domaine d'Auvenay, prestigious wine tastings with the best known wine writers, critics, sommeliers and restaurant owners. At that time, in the late 1960s, this tradition was unusual and completely original.
Over the years, it has become increasingly difficult to find wine producers who meet the strict standards worthy of the Maison Leroy label, so Madame Lalou Bize-Leroy made the decision to expand the Maison's own vineyards.
Finally, in 1988, she founded Domaine Leroy, buying the assets of Charles Noellat in Vosne-Romanée and Philippe-Rémy in Gevrey-Chambertin.
It starts with a refined floral aroma and red fruits. The fruit develops on the palate with the balance of the red and black cherry along with some fantastic spices.
It is a perfectly balanced wine directly from the barrel. Its finale demonstrates explosive and completely seductive fruit, being an extremely rare wine; only 2 barrels were produced in 2009.

A truly exceptional new Corton. A classicly Leroy perfume that dominates the nose with lots of cherry and blackouts. The same black cherries prevail on the palate full of bold spices. It is fruity and well balanced with a stunning start and finish.

Exquisite meat dishes as well as mushrooms
While the structure of this Richebourg is firm and muscular, built for aging, it is the refined tannins and the layer of complex flavors that really impress.
Indian spices mix with dark fruits and dried herbs.

Beef and game dishes such as venison
It's simply a magnificent wine. The nose is glorious – a bouquet filled intensely floral and spicy with red berries.
Tannins are thin and silky with lively acidity that elevates the flavors and contribute so far to a very long finish.
The epitome of elegance.

Beef and game dishes such as venison
Chambolle-Musigny 1er Cru "Les Charmes"
Beautiful and elegant being a Chambolle Charmes with light body, great purity and fine grain tannins. The palate offers a lush variety of delicate flavors from violets to raspberry and sweet spices.
Lovely transparency and delicacy of flavors; an elegant dark red color. On the nose a floral concentrate Leroy from the beginning, with a slight forest floor and spices.
More medium on the palate, still young, but transparent with a good energy and acidity in the background.
A medium to long end.

Game dishes such as duck and goose
A generous Vougeot that has none of the tough and muscular tannins typical of this denomination.
Here, Vougeot has been domesticated, with velvety, firm and ripe tannins, with high acidity and attractive aromas of cherry, blackberry, herbs and fresh earth. A wine that will benefit from at least 6 to 7 years in bottle.
Lasting finish.

Beef and game dishes such as venison
This Leroy sings from the barrel, not just a simple song, but a symphony. Seductive aroma with layers of berries mixed with a sweet array of exotic spices.
Silky and fine tannins with acidity that elevates everything to a higher octave. It is a concentrated but vigorous and intense wine that will age for at least a few decades.

Game dishes such as duck and goose
A fresh aroma, elegant and distinctive, although reserved. Notes of red berries, plum, violets and spices and puree of black cherries, which glide seductively in sweet, precise and mineral flavors in the mouth, supported by voluptuous tannins.

Game dishes such as duck and goose
It starts with an aroma of Asian spices and wild fruits. The same red fruits show a lower power and density on the palate than the previous ones.
A structured Latricières that appears subtle and tranquil next to the flamboyant Clos de la Roche.
Serious, muscular and built to grow old. Must intern in bottle for at least 8 years.

Game dishes such as duck and goose
The aromas reflect Madame Leroy's philosophy: solemn, with an almost unreal intensity and incredible ability to evolve in the bottle over time and challenge any description.
In the end you can enjoy its tropical fruit sensations, balsamic component and oriental incense notes. The mouth is affectionate, voluminous, but velvety, huge and infinite.
Charming golden color when laid, being a very full and creamy wine in the first approach with aromas of flowers, dull, vanilla, and honey.
Very generous and broad palate. Over time, after the wine is established, voluptuousness disappears to show a more structured and complex minerality.
An amazing wine that is far above most other Aligotes.