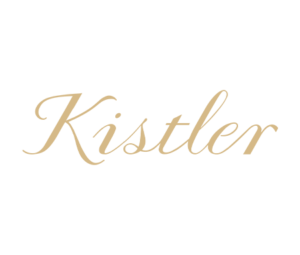 Kistler is an original house of Chardonnay. With a Californian selection of Chardonnay planted in fifteen vineyards, from Carneros to Sonoma Valley, the Russian River Valley and the Sonoma Coast. From these sites they produce eleven vineyards called Chardonnays, totally dedicated to the ideal of the local wines. It's an unparalleled approach in the new world.
They also do a bit of Pinot Noir. Two Pinot Noir inheritance selections make all your Pinot Noirs. Originating from a Grand Cru vineyard in Burgundy, they have been propagating these two selections for the past twenty-five years.
Les Noisetiers Chardonnay
All Kistler Chardonnays are produced from one proprietary, low yielding heritage California selection that they have been working with for the last 40 years. It consistently delivers tiny berries and small clusters that lend a natural concentration of flavor to the wines with low yields of 2-3 tons per acre.
Kistler Les Noisetiers Chardonnay is a creamy, full-bodied Sonoma made in burgundy style. Dry and elegant, with flavors of spices of cooked ripe apple, pumpkin, caramel, lemon pudding and apple cake.

Pinot Noir has always been in Kistler's vision, the development of the vineyard has been one of constant and endless improvement.
This Pinot Noir is a red wine of deep color and natural concentration of flavors. On the palate it is tasty, with nuances of dried green herbs and black olives, which combine with a layered red fruit profile.
There is a freshness at the end that reflects the vibrant natural acidity of this Pinot Noir.

Duck, Goose and Game Birds