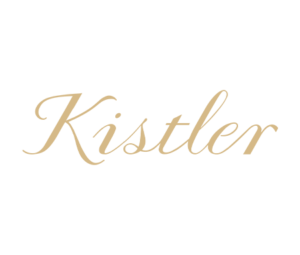 Kistler is a single clone chardonnay house. One heritage Californian selection of Chardonnay planted across fifteen vineyards, from Carneros to Sonoma Valley, to the Russian River Valley and Sonoma Coast. From those sites they produce eleven vineyard designate Chardonnays. They are wholly dedicated to the ideal of wines of site. It is an unparalleled approach in the new world.
They also make a little bit of Pinot Noir. Two heritage selections of Pinot Noir inform all of their Pinot Noirs. Originally hailing from a Grand Cru vineyard in Burgundy, they have been propagating these two selections for the last twenty-five years.
Les Noisetiers Chardonnay
All Kistler Chardonnays are produced from one proprietary, low yielding heritage California selection that they have been working with for the last 40 years. It consistently delivers tiny berries and small clusters that lend a natural concentration of flavor to the wines with low yields of 2-3 tons per acre.
This unique selection is also predisposed to retaining its natural acids during ripening and produces high-acid low pH Chardonnays.
The use of one selection of Chardonnay, planted across all Kistler sites is their unwavering commitment to wines of site, and the realization of the founding vision in 1978 to highlight the distinct individual characters of their vineyards.

Pinot Noir is part of Kistler's heritage. They focus on two proprietary heritage selections of Pinot Noir.
Tiny berries, deep color and natural concentration of flavors are the hallmarks of both selections.
Pinot Noir has always been in Kistler's vision, but vineyard development has been one of constant and never-ending improvement. Every vine is planted with the intention of making single vineyard wine of the highest quality. It often takes 10-15 years for Pinot Noir to manifest a vineyards full potential.

Duck, Goose and Game Birds