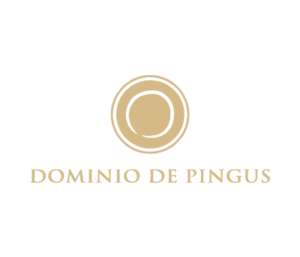 In the world of wine 15 or 20 years are no big deal, much less to build a brand with worldwide impact, but sometimes a harvest and enough to reach the status of legend. Pingus wine is an example of such a phenomenon!
In 1995 Peter Sisseck acquired 5 hectares of very old vineyards from Tempranillo and founded the winery in the province of Burgos, in the middle of Ribera del Duero.
The result is an extraordinary red, concentrated, potent, with very ripe fruit, but always with an impressive balance, elegance, and unmatched softness.
The roots of the old vineyards spread across the ground and can extract from the ground the components that give it great complexity and depth, maintaining the balance between alcohol and acidity, but above all, its silky texture.
It is called so because of the 23rd letter of the Greek alphabet. A 100% tempranillo wine with a dark dense color with aromas of red fruits and with a light sweetness and spices.
It is a very intense and powerful wine, with great acidity, of remarkable purity, deep and complex. A bouquet wrapped with fresh blackberry, blueberry, and vanilla essence.
On the palate is very well defined and slightly thin. It is natural and fresh with balsamic and wild fruit notes at the end.

Red meat dishes such as goat
It is the second line of Pingus Domain, being a 100% tempranillo wine and that, since 2005, viticulture is also biodynamic.
Of a dark bluish color, on the nose features notes of toasted oak and bitter almonds, as well as blueberries and blackberries with a hint of pink, grilled meat and notes of charred wood.
In the mouth we have dense, sweet, and intense fruit aromas with large amounts of fine-gauge tannins and good acids.

Red meat dishes such as goat
The main wine of Domínio de Pingus, its a 100% tempranillo wine, and that, since the year 2000, its viticulture has been biodynamic.
The vintage of 2004 was the first to reach the famous 100 Robert Parker points, repeating the feat in the vintages of 2012 and 2014.
It is a wine still young, with many layers, that need time to evolve.
From an extreme balance that, although the tannins are firm, is velvety and smooth. On the nose smells a lot of minerality, worldliness and elegance of red fruits.

Red meat dishes such as goat