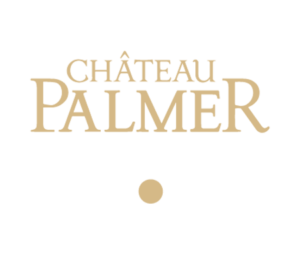 Once part of the former estate of the Château d'Issan, divided in 1748, its 50 hectares of vineyards reached the Gascq family which introduced its wine to the market and was served at the Court of Versailles of Louis XV. In 1814, it was acquired by Charles Palmer, English Major General, who gives it its name for posterity, and finally in 1853 , passes to the Péreire brothers who extend the vineyards to the 109 hectares and have the present Château built.
The wine was classified as one of the fourteen Troisièmes Crus in the historic Bordeaux Wine Classification of 1855.
Currently owned by the Sichel and Mähler-Besse families, it has values that Château Palmer is a living story. It inspires respect, for its soils and vineyards, but also for its wines. The result of centuries of viticulture and winemaking, enhanced by the search for a singular vision. A style in itself.
Spontaneity. Reinterpreting Château Palmer's terroir. A new approach to selection and mixing, resulted in this flexible and rounded wine, distinguished by its freshness of fruit, intensity and richness.
It has a very open bouquet, ravishing and quite early, with ripe black cherries, fresh dates and crème de cassis that gain intensity in the glass. The palate is more refined, evidencing all the aromas thanks to the very elastic tannins, with a lively line of acidity, moderate depth in the mouth and a gentle grip.
There is a touch of tar and black pepper towards a very long finish.

Merlot, Cabernet Sauvignon and Petit Verdot
Game meat such as duck and goose or deer
Complexity of a terroir, expressed in the wines of Château Palmer. Merlot, Cabernet Sauvignon and Petit Verdot, protected and enriched by nature in all their diversity, develop notes of fruits, flowers and spices.
Never exuberant – on the contrary, with each passing year, ever greater harmony and omnipresent length. Aromatic richness, powerful tannins and among them, velvet.
Dark ruby color, coffee bean, caramel, earth, smoke. The aromas of blueberries, florals and black cherry lead to a full-bodied, rich, round and luxurious Margaux. In the mouth, the wine offers freshness and purity of flavor. Palmer's smooth, concentrated style ends with black cherry topped with black chocolate.

Merlot, Cabernet Sauvignon and Petit Verdot
Game meat such as duck and goose or deer