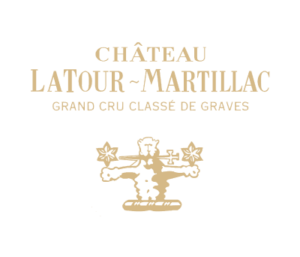 Lagrave Martillac is the second wine of château Latour-Martillac, Grand Cru Classé of the name Graves since 1953. Already in 1871, Edouard Kressmann, who had just opened his own specialized winery in Bordeaux, served as a consultant to the property, which marked the beginning of a long partnership that remains strong to this day. A portion of vineyards grafted in 1884 still exists today, hosting the entire collection of varieties selected by Edouard Kressmann to produce "Kressmann Monopole", one of the first bordeaux wine brands, still available on the market today.
The name Lagrave-Martillac denotes the magnificent gravel terroir that defines this property located in the commune of Martillac. Made from selectively harvested plots, the second wine benefits exactly from the same rigor and attention as fine wine.
The environmentally conscious practice of integrated viticulture was introduced throughout the vineyard, involving the planting of wildflower meadows, manual watering and canopy management techniques, and keeping any treatments to an absolute minimum. At the same time, winemaking is carried out with the utmost precision: the grapes are harvested manually, while each plot is vinified separately, and the wines age on the lees in French oak barrels.
Of lovely pale yellow color, the wine offers generous aromas of white fruits and citrus fruits. Lively, balanced and refreshing on the palate. Its well-balanced mineral structure allows Sauvignon blanc to express all its freshness and aromatic purity.
The nose is complex and fruity, with citrus notes, peach and verbene.
In the mouth, the wine is soft, round and fleshy. The ending is fresh and tasty.

Sauvignon blanc, semillon