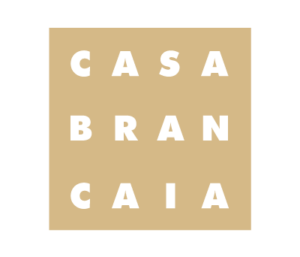 The House of Brancaia, covering the two properties Brancaia and Poppi, is located in the Chianti region in the heart of Tuscany, and soon achieved international recognition
when the 1983 vintage won first place in a great tasting of Chianti Classico.
Since then, through their unyielding dedication to quality and a strong identity of their own, Brancaia's continued recognition has been solidified, led by premium wine properties.
It is currently one of the main wine houses in Tuscany, receiving important national and international awards every year, and its wines are marketed worldwide.
A fresh white wine with a floral bouquet.
It features more of the brilliant character of The Sauvignon Blanc than the most intense aromatic varieties in the mix.
Fruity with plenty of dried apples, mangoes and ananana. Medium-body and bright acidity and a fresh finish.

Sauvignon Blanc, Viognier, Gewürztraminer, and Sémillon
Pasta dishes, risottos, shellfish, and white meats
Fresh, light and elegant flavor is a wine made with 100% Merlot grapes.
With fragrant aromas of white flowers and watermelon, it has a light color.
A dry rosé, with notes to white peaches, lemon and apples.
Crisp, fresh and subtle finish.

Appetizers, salads, seafood and seafood
A wine full of character giving you the pleasure of drinking already at the time of opening.
On the nose, it features aromas of black tea and black cherry. On the palate, black fruits with a high and balanced acidity.
Low in tannins, it is soft and dry, without impact or aftertaste. Elegant and well structured, it combines with all kinds of gastronomy.

Sangiovese, Merlot, and Cabernet Sauvignon
Pastas, roasted or sautéed white meats, fried or grilled fish
Brancaia Il Blu is the top product of CASA BRANCAIA.
It is intended to demonstrate the elegance, complexity and intensity that Brancaia is able to achieve.
A wine of great structure, with elegant tannins, firm and creamy, with aromas of currant, violet and cocoa.
Rich and intense, with sweet currant and berries featuring the end.

Sangiovese, Merlot, and Cabernet Sauvignon
Dishes with strong flavors, such as red meats
It is pressed from the best Sangiovese grapes from the vineyards of Brancaia and Poppi, and then mixed with a touch of Merlot.
This wine aims to harness the full potential of the Sangiovese variety, offering wine lovers a quality product of this typical variety of their terroir.
It has aromas of tropical and black fruits, with notes of walnut and almond on the palate. It has a dense, ruby color, and a long, aromatic finish.

Grilled dishes, stews, fish, and pastas
Ilatraia is an intense, elegant, and typical wine of terroir.
The firm aroma of cherry and strawberry is brilliant, with notes of leather and sweet spices, revealing finesse and a rich texture.
A finish with dense tannins.

Cabernet Sauvignon, Petit Verdot, and Cabernet Franc
Dishes of intense flavors such as red meats and game