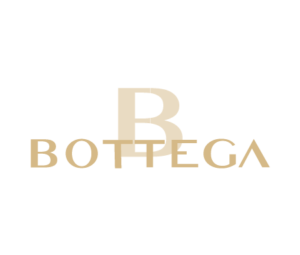 Started in the 1920s by Domenico Bottega, Distilleria Bottega has in its history 3 generations dealing with the manufacture of wine and grappa. During the 1950s and 1960s, his son Aldo Bottega developed and improved the best techniques for creating his excellent Prosecco.
Finally, in 1977, the Bottega Distilleria was founded, where all its excellent wines and grappas are manufactured, selected from the best grapes in its vineyards.
It is located in Bibano di Godega (Treviso), in the DOC area of Prosecco, within walking distance of the vineyards of Collio, Cartizze, Amarone, and Picolit.
A Prosecco DOC, obtained from the winemaking of glera grapes, planted on the slopes of Treviso. The metallized bottle protects the wine from light, preserving its aroma and freshness. The grapes are harvested manually, allowing the harvest of grapes at different times, according to their maturation.
The grapes are gently pressed and the must obtained is stored at low temperature to preserve their freshness.
The unique fermentation, carried out from the must, allows to preserve the primary aromas of the grape: the wine is then characterized by more complex and persistent aromas. Of a bright yellow color, typical and fruity bouquet, with floral notes and spices at the end.
Smooth, harmonious and elegant palate, little full-bodied with a lively, although balanced, acidity.

Solo, pasta dishes, risotto, and seafood
A raw sparkling wine obtained through the winemaking of pinot nero grapes. Its metallized bottle protects the wine from light, preserving its aroma and freshness.
Subtle and bright pink color, thin and persistent bubble. Intense, elegant and complex bouquet, characterized by floral and fruity notes, mainly red fruits.
Fresh, delicate, soft and structured palate, with a balanced acidity and a pleasant and persistent finish.

Solo, fish dishes, and vegetarians
A raw sparkling wine obtained through the wine of grapes of the varieties Glera, Chardonnay, and Pinot.
With its great character, this Brut sparkling wine is fresh and elegant, expressing the territory where the grapes are grown, between the provinces of Treviso and Venice.

Yellow straw color with golden reflections, and thin and persistent bubble.
Elegant and refined bouquet characterized by fruity notes, delicate floral aromas, with a finish with notes of honey and a special aroma of dried fruits. Soft and captivating palate, creating a perfect balance between the freshness of the Glera grape, the body of Chardonnay, and the acidity of Pinot.

Glera, Chardonnay e Pinot
Appetizers, gourmet dishes, seafood, Mediterranean, Japanese, and vegetarian dishes