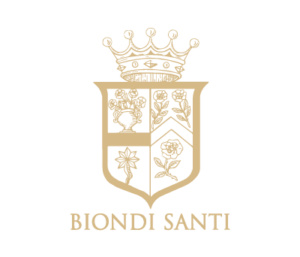 More than 100 years ago, Jacopo Biondi Santi's great-grandfather practically invented Brunello di Montalcino, a Tuscany red wine that was little known until the end of the 20th century. His father, Franco, made him a world star.
A pale ruby wine made entirely from the Sangiovese variety, which was typically severe and angular in its youth, but if aged for 15 years or more, revealed a purity and complexity that belied his austere youth.
It is currently one of the most renowned and recognized Italian Houses, enjoying its wine of enormous popularity.
Brunello di Montalcino Riserva
The ex-libris of Brunello de Montalcino!
It is harvested from the oldest vineyards of the property, over 25 years old.
Fragrant and laden with elegance, this stunning Brunello showcases the brand's elegance and structure of the property, opening with eye-catching scents of pink, iris, wild red berries and a new leather smell.
The vibrant palate is stunning and almost ether, offering flavors of juicy red cherry, pomegranate, star anise, and a hint of forest floor. Taut and polished tannins and brilliant acidity provide an impeccable balance.
It has an impressive longevity of 70-80 years.

Dishes of red meats and game
The Rosso di Montalcino label comes from the younger vineyards of the Sangiovese Grosso variety (between 5 and 10 years old) from Greppo Estate.
Ruby red color quite intense, on the nose its fragrant, intense, and elegant with a concentrate of suggestions of red fruit jam supported by spices, cocoa, and tobacco.
Rich and full of taste, with well-integrated living tannins, clove notes, and a subtle touch at the end.

White meat dishes and also mushrooms
Annata is produced from Sangiovese vineyards between 10 and 25 years of age and is aged 36 months in Slavic oak barrels.
It's composed of healthy grapes, with thick skins, and rich in colors. Medium intense orange tone, it's extremely refined on the nose mixing plum, cherry, havana, and mild seasonings.
The tannins are well sedimented and silky on the palate and are lifted by a full and ether wave, but remarkably fresh. Elegant and delicate.

Dishes of red meats and game