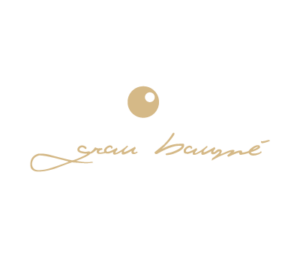 Somewhere, in the silence of the Douro, Grau Baumé is born. Created in 2008, it is positioned as a producer of signature wines, on a very small scale of Douro Doc wines, with excellent quality standards.
Buy grapes from different producers from different areas of the douro demarcated region in a way that can test the influence of the different terroirs in the grape varieties, capturing the multiple personalities of the Douro in different wine profiles, and their philosophy.
Through encounters and good humor, the river and knowledge of the land, aromas and tastes are shared.
The White Undo Grau Baumé is the first suggestion of the producer of an even more natural white, without filters.
Golden in color, mineral aromas and citrus notes in perfect harmony with wood. Bulky, mineral and with a balanced acidity and tropical notes naked long end of mouth.

Poultry dishes, cheeses, sea dishes, curry, and spicy
Author monocast white wine, with internship made for 10 months in French, Hungarian oak barrels and 6 months in bottle.
Golden-looking, on the nose has mineral aromas and citrus notes in perfect harmony with wood.
On the palate it is bulky, mineral with a balanced acidity, and tropical notes with a long finish in the mouth

Seafood and cheese dishes
Red wine made from a blend of traditional Douro varieties, with aging for 24 months in French oak barrels.

Intense red-looking, on the nose has a harmony between wood and red fruits. On the palate it has soft notes of red fruits in perfect harmony with the french oak.
Balanced acidity, complex structure and freshness at a long end of the mouth.

Touriga Nacionl, Touriga franca, Tinta Cão, and Tinta Roriz
Combines with meat dishes, game, and matured cheeses