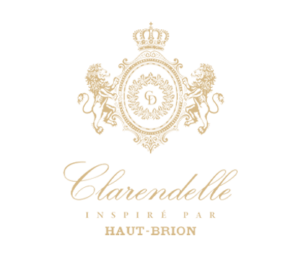 Clarendelle, Inspired by Haut-Brion, is a family of premium Bordeaux wines – Red, White and Rosé, from the Monbazillac appellation. The brainchild of Prince Robert of Luxembourg, it was named in honour of his great-grandfather, Mr. Clarence Dillon.
It comes with the guarantee of unique winemaking and blending expertise.
Clarendelle Saint Emilion
This wine has a beautiful sensation of just-picked fruit. The overall impression is well-balanced and concentrated yet precise and velvety, thanks to gentle extraction. The resulting wine is very powerful with blackcurrant, blackberry and blueberry notes.
Floral hints of violet develop with aeration. Silky and fresh on the palate with toasty notes and velvety tannins, accompanied by delicious ripe fruit overtones.
A well-balanced, elegant, full-bodied and powerful wine with beautiful concentration and a lovely long aftertaste.

Merlot, Cabernet Sauvignon, Cabernet Franc
Beef, lamb, game (deer, venison), poultry
The wine is characterised by particularly superb Merlot. The colour is quite deep and the wine has a concentrated bouquet with hints of black cherries.
This fruity freshness is also found on the palate, along with oaky nuances. Featuring a delicate tannic structure, these wines are well-balanced, elegant, delicious, full-bodied, and powerful.

Merlot, Cabernet Sauvignon
Beef, lamb, game (deer, venison), poultry
These wines have a deep garnet-red colour and feature excellent balance.
They also have noticeable, but moderate acidity as well as crunchy ripe red fruit flavours, along with hints of spice and liquorice. The tannin is round, smooth, and velvety. The delicious aftertaste is rich and concentrated.

Merlot, Cabernet Sauvignon, Cabernet Franc
Pratos de carne de vaca, vitela, caça (cervo, veado), aves
Clarendelle Blanc reflects the subtle, well-balanced structure of white wines from Domaine Clarence Dillon. It features all the complexity and mystery of its illustrious cousins. Clarendelle Blanc is a fine blend of two traditional grape varieties, Sémillon and Sauvignon Blanc, as well as a touch of Muscadelle in certain vintages.
The initial impression on the nose is of white flower (acacia) aromas, alongside brioche and butter overtones.
Starts out delicious, round and rich with beautiful minerality. Notes of beeswax and honey follow through to the palate, underpinned by orange zest nuances, and enhanced by a rich, velvety mouth-feel and silky texture.
The incredibly long aftertaste is reminiscent of full-bodied flavours. The overall impression is of a delicious and refined wine with a great deal of elegance.

Sémillon, Sauvignon blanc, Muscadelle
Beef, veal, game (deer, venison), poultry
Clarendelle Rosé is inspired by the "clairet" of times past. This top-end, subtle, and delicate wine is a well-balanced and elegant blend of Merlot, Cabernet Sauvignon, and Cabernet Franc.
Brilliant pale salmon-pink colour. The nose is dominated by wonderfully ripe Merlot bursting with sweetness and freshness, revealing notes of blackcurrant and tangy raspberries.
Strawberry and grapefruit overtones follow through to the palate, accompanied by hints of spice contributed by the Cabernets.
An impressively long, flavoursome, and high-quality finish, underpinned by crunchy, delicious fruit flavours and superb freshness.

Merlot, Cabernet Sauvignon, Cabernet Franc
Grilled white meats, such as poultry and fish, seafood, pasta, Asian cuisine and yellow cheeses