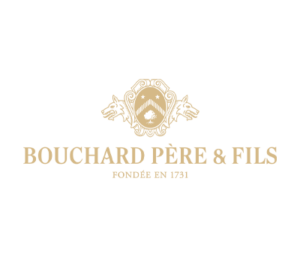 Over time, by acquiring various terroirs with great care and patience, Bouchard Père & Fils has built up a vast domaine in Côte-d'Or Today the estate boasts 130 hectares of vines, of which 12 are classed Grand Cru and 74 classed as Premier Cru.
Bouchard Père & Fils is an example of unique Burgundy heritage, offering great diversity and a raft of prestigious appellations: Montrachet, Corton-Charlemagne, Beaune Grèves Vignes de l'Enfant Jésus, Bonnes-Mares, Meursault Perrières… names that resonate with history, inspiring respect and encouraging the pursuit of excellence, with 4 monopolies and exclusivities among them.
Beaune Grand Vin de Bourgogne Blanc
It is from a fine parcel on pebbly ground, adjoining the Beaune Premier Cru Les Aigrots, that are annually produced the 2500 bottles of this white Beaune. This is a rare appellation since most Beaune wines are produced from Pinot Noir (red wine).
The nose unveils flavours of white fleshed fruit and citrus combined with a subtle woody background. Aromatic and full on the palate with pleasant liveliness.

Starters, grilled or fish in light sauce, white meat, or poultry
Beaune Grand Vin de Bourgogne Rouge
This Beaune red comes from five parcels, located in the prolongation of the famous Clos des Mouches and above the Aigrots. The clay-limestone sub-soil, with a predominance of clay, well suits the Pinot Noir which expresses itself here with richness, softness, and refinement.
Delicate bouquet of red fruit combined with a pleasant touch of oak. Rich, tender, and refined mouth.

White meat and poultry, grilled or in sauce
Beaune du Château Premier Cru Blanc
The Beaune du Château is a wine of pale gold color golden with green reflections.
The nose is made of white pulped fruits, crystallized citrus aromas with a touch of brioche and gingerbread.
In the mouth it combines richness, the subtlety of oak, and a taste for dried fruits.
A pleasantly rich wine!

White meat and poultry, grilled or in sauce
Bourgogne Pinot Noir Reserve
This Bourgogne A.O.C. is subject to a special selection of 100% Pinot Noir grapes that come principally from the renowned communes of the Côte de Beaune, like Beaune, Chorey-lès-Beaune, Savigny, Santenay and Maranges.
This wine is for pleasure, very easy to get to know, pleasantly shows the fruity flavours of the Pinot Noir variety on the palate. Very aromatic bouquet of small ripe red fruits (cherry, raspberry, currant). Beautiful flesh in mouth, a delicious marriage where tannins and fruits are pleasantly mixed.

Roasts, poultry, meat pies, medium-flavored cheeses
The Mâconnais area marks the transition between the north and south of France. Here the vineyards are not lined up as in the Côte d'Or but scattered about on craggy hills.
Supple, fresh, and full of flavours, the white wines have built the reputation of this land of the Chardonnay grape. In the Mâconnais, the notion of Premier Cru does not exist, but the appellation Mâcon may be followed by the name of the village of origin, for example Mâcon-Lugny, coming exclusively from Lugny, noted for its roundness and unctuousness.
Fresh nose offering a lovely bouquet of wildflowers. Pleasant, very perfumed, and nicely rounded on the palate, this wine should be drunk in its youth in order to enjoy its freshness.

Fried fish, saltwater and freshwater fish, crayfish.
On the "terroir" of Meursault, some of the vineyards classified as village appellation are situated on a marly ground, identical to the Corton-Charlemagne Grand Cru (only the topography and altitude are different). These vineyards of a great quality deserve to be vinified separately. This is the case for the terroir of Les Clous whose name apparently comes from a deformation of the word "Clos".
Pèreet Fils estate owns 8.64 hectares here, i.e. almost half of the total area. Intense bouquet of fruit and flowers combined with a delicate mineral hint. Rich and subtle wine with good crisp, which makes it very balanced.
Good aging potential.

Clos Saint-Landry Beaune Premier cru
It is on the site of this remarkable vineyard that we find the oldest traces of the Chardonnay variety in Beaune. Quite a rarity in this Pinot Noir territory. Before it was given the appellation of Clos Saint-Landry, this vineyard appeared under the name of Tiélandry, meaning the estate of a certain Landry. . It then became the property of the abbey of Maizières before the purchase by Antoine Philibert Joseph Bouchard in 1791. Since then, Bouchard Père & Fils has preciously kept the monopoly of this white Premier Cru of 1.98 acres.
Suave aromas of fruit and flowers harmoniously blended with just the right touch of oak. This is a rich wine with expressive aromas and extraordinary smoothness. Good aging potential.
Fish and poultry with fairly spicy sauces.