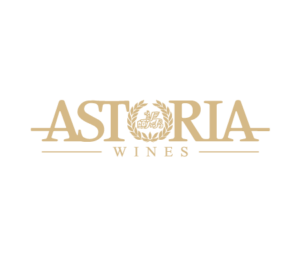 It emerged in 1987 from a historical family of winegrowers, Paolo and Giorgio Polegato, for whom quality is another source of pride.
Astoria distributes the wines produced in the agricultural company itself "Tenuta Val De Brun" in Refrontolo, in the heart of the DOCG area of Conegliano – Valdobbiadene.
Forty hectares situated in one of the most beautiful wine-growing areas of Italy, famous for its climate, bear witness to the smooth nature of its hills and the harmonious sequences of its vineyards.
The Astoria Mina is a winner of the Great Vinitaly Gold Medal, which pays tribute to Guglielmina Simonetto, the mother of Paolo and Giorgio Polegato.
Straw yellow and bright color, with a bouquet of fresh fruits with tropical notes. It has a dry taste on the palate, it is tasty and fresh.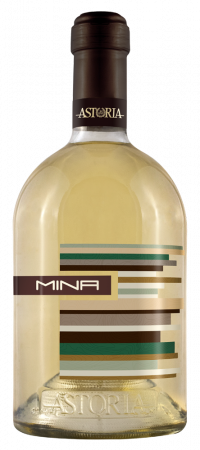 Chardonnay, Manzoni Bianco, Sauvignon
Pasta, crustaceans, cured and cured cheeses, lean fish, cured meats
The name "Caranto" is given to the compact layer of clay from the bottom of the Venice Lagoon, where the ochre and chestnut colors of the label are a reference to this natural element, which has been shaped over the centuries, reminiscent of a distant past, as well as the evocative taste of pinot noir.
Ruby-colored wine, but not too dark. Intense, pleasant, reminiscent of strawberry and raspberry bouquet. The palate is harmonious, tasty and with body without excess of flavor.

Ventus
Moscato di Sicilia
The Astoria Ventus Moscato is a splendid fortified wine, born in the lands of Sicily, sunny and windy, hence its name "Ventus".
An aromatic wine, with a full flavor and light notes of orange. Golden in color with amber reflections, it has an aromatic aroma, typical, with a light touch of candied orange and tangerine.
On the palate it is sweet, full, warm and enveloping with a strong aromatic note.

Prosecco Luxury Gold is a sparkling wine with a small and persistent effervescence.
Light straw yellow color, with an ether aroma, delicate, very personal and strong aromatic note. With a complete, harmonious and dry palate.

Seafood, vegetarians and appetizers
A Prosecco Docg obtained from the harvest performed manually in September/October with the grapes at the maximum chemical equilibrium, being followed. gentle pressing and static decanting of the must.
Of a light straw yellow color, with thin and persistent bubble, with an elegant and crisp and fruity aroma.
Characteristic and harmonious palate, with pleasant acidity.

A raw sparkling wine obtained through the harvest performed manually in September, followed by gentle pressing with brief cold macerated of the shells and static decanting of the must.
Straw yellow color with greenish reflections, with an ethereal and delicate aroma, very personal by the synergy between varietal aromas and perfumes of yeast; marked aromatic trait.
Full, harmonious and lean palate.

Typical aromatic varieties of the north of the province of Treviso
Fish and vegetarian dishes
The white flower and the smooth, sinuent lines of the natural decorative features of the Special Astor bottle guide us towards the soft ruby tone of extra seco sparkling wine.
Young, cheerful and wonderfully balanced, her fashion spirit emerges.
Delicate with bright transparencies, and ruby red color. Dry, full-bodied, alive, harmonious and delicately aromatic palates.

Chicken, turkey, fish, appetizer.