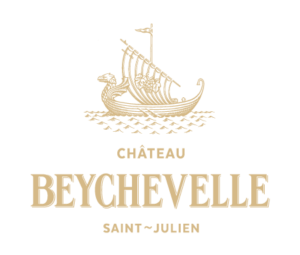 The Bordeaux region has the distinction of being the largest AOC vineyard in France, and this can be attributed to its great diversity of high quality terroirs. The wide range of wines that this region produces, although always focused mostly on the Merlot and Cabernet Sauvignon varieties, allows any wine lover to identify with at least one of the styles called "Bordeaux".
It's in the process of rigorous selection of the "grand vin", which results in the creation of his younger brother, the Amiral of Beychevelle.
With the same elegance and finesse as the Château, it reveals its character more quickly, offering enthusiasts the full liveliness of their youth.
It benefits from the same cultivation techniques, meticulous classification and traditional barrel aging and can be kept for up to fifteen years, depending on the vintage.
The nose expresses red fruits, while the fresh and elegant palate is accompanied by silky tannins.

Merlot, Cabernet Sauvignon, Cabernet Franc