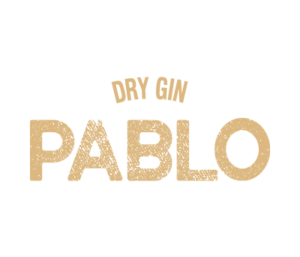 "Life is too short to be serious full-time" – A Portuguese Gin with soul, that leaves no one indifferent!
A brand full of personality and irreverent, which is entirely reflected in its different product, but above all it is guided by its good taste, while being occasionally polemical, because no one achieves success without a drop of trouble.
Defying all adversities, since 2021 it has asserted itself in the market with a strong image and bold communication, inspired by one of the most media personalities of the 20th century. A Gin that will make history!
"Reserved to Genius or Crazy Ones" – Gin Pablo has an irreverent flavor and a striking aroma. Produced in Portugal according to the strict rules of the traditional London Dry Gin, this gin is the personification of its inventor.
A marriage between its 8 botanicals (Juniper, Coriander Seed, Angelica, Cassia, Lime, Orange, Black Tea, and Nutmeg) that is achieved through maceration time and the care and patience in distilling in a 100% copper, domestically made still, and an ingredient that resides only in the madness of its master distiller.