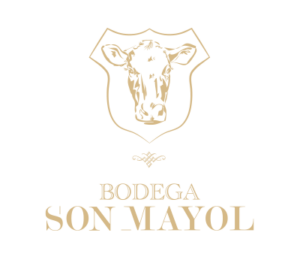 Bodega Son Mayol's existence in the wine world is relatively recent, with the first vineyards planted in 2007/2008.
Cabernet Sauvignon, Merlot, Cabernet Franc and Petit Verdot – the classic Bordeaux varieties – are spread over 35 different plots, occupying about 20 hectares in total.
In Majorca's warm Mediterranean climate, the slightly elevated position and distinctive alignment of the individual vineyards represent an advantage when it comes to pressing elegant, long-lasting wines, and they are grown using organic and biodynamic methods, always under the utmost care.
Real pale pink in color, like the best rosés from Provence, by which one can easily recognize the fresh and fruity wine.
The carefully supervised winemaking process takes place in wooden barrels, without allowing the development of very strong tannins.
A vegan wine suitable for light meals or – thanks to its wonderful freshness – pleasant to drink as an aperitif in a convivial atmosphere.

Appetizers and light dishes
Premier Vin is an extremely delicate wine with a nose of red fruits, raspberries and cherries, blended with vanilla aromas to create a scent that suggests the subtlety of this wine before it even reaches the palate.
In the mouth, it starts very silky and full-bodied, followed by a perfect balance of silky, round tannins…
It finishes with a freshness typical of its terroir and notes of fresh fruit.

Merlot and Cabernet Sauvignon
Kid dishes, light meats and game
Grand Vin is a highly concentrated wine and has a dark ruby sheen.
Composed of a variety of different aromas, the nose of this wine has notes of fresh red fruits from Merlot, but also riper dark fruits such as red current and blackberry, combined with toasty and chocolatey aromas from barrel aging.
It has a robust palate with elegant, long-lasting tannins that linger in the mouth, supported by an acidity worthy of any great vintage.

Cabernet Sauvignon and Merlot