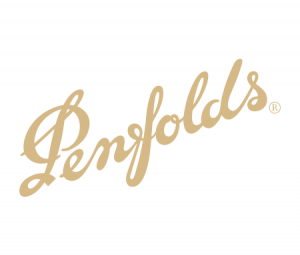 From uncharted soils and never planted in a distant land, a world-class winery is born!
In 1844, Dr. Christopher and Mary Penfold arrived in the new world aboard the Taglioni with a vine cut and a bold vision. It was at Magil Estate, near Adelaide, that they planted and set in motion the philosophies that remain to this day.
Generations of visionaries have boosted Penfolds' success from the start, fusing science, art and innovation. With this Penfolds became one of the most famous and respected wine producers in Australia.
Bin 2 Shiraz Mataro has become the entry point of the Penfolds Bin Range, offering collectors an authentic South Australian multi-regional red made in typical Penfolds House style.
Of a rich deep red color leaning towards purple. Aromas of elderberry, blackberry and raspberry with notes of herbs, violet and white pepper.
A vigorous wine with a lot of richness and firm finish.

Beef, Lamb, Deer, Deer and Poultry
A showcase of the Australian shiraz of warm climate – mature, robust and with a generous taste.
Of a deep and dense cherry tone. First, on the nose, notes of blackberry and black olive, going to black jelly bean and soot.
A wine ripe, but not much, of life-giving acidity that boosts the palate. Enveloping tannins that support an appetizing and chewy mouth feel.

Bin 128 Coonawarra Shiraz
The cold-weather Bin 128 Coonawarra Shiraz provides an interesting counterpoint to the hot-weather Shiraz Bin 28. Deep plum color, it is a creamy and naturally balanced wine.
Vanilla aromas of Madagascar and Juniper, comprises fruits from the unique clay soils of Coonawarra.
A region that exemplifies the perfume, transparency and seduction of this wine.

Beef, Lamb, Deer, Deer and Poultry
A penfolds of very light gold color. It's elegant, subtle, charming!
With an explosion of lemon flower and white spring flowers, followed by lemon marrow and other citrus seductions.
On the palate, a persistent citrus line framed by white stone fruits – fresh sliced peach.
All balanced by a mouth-watering acidity with a subtle walnut flour. A wonderful union, an enlightened mixture.

Pork, Salmon, Tuna, Vegetarian Food and Poultry
Bin 389 was often referred to as 'Baby Grange', partly because the components of the wine are matured in the same barrels that contained the previous Grange vintage.
First made in 1960 by the legendary Max Schubert, this was the wine that helped forge Penfolds' reputation by combining the cabernet sauvignon caste structure with the richness of the shiraz variety.
Exemplifying the judicious balance of fruit and oak, Bin 389 highlights the generous average palate for which the Penfolds are known.

Cabernet Sauvignon and Shiraz
Bin 407 Cabernet Sauvignon
Inspired by the 707 Bin, this Bin 407 offers varietal definition and accessibility, but still with structure and depth of flavor.
From a deep bright red, it is a wine with violet fragrances, lavender, blue fruits and a breath of red apple blossom.

Bin 707 Cabernet Sauvignon
Bin 707 perfectly reflects Penfolds' 'House Style' through the Cabernet Sauvignon grape variety.
From an intense fruit flavor, it is a wine of a dense red with a dark core.
With natural acidity wrapped in a mesh of stealthy tannins.

Chickdish and Roasted Lamb
The only Magill Estate Shiraz vineyard that is intrinsically linked to the early days of Penfolds. From a dense color to red plum of "Italian" acidity.
Salivating tannins that come together to offer a mouth-watering ending.

St. Henri is an alternative and consecrated expression of shiraz, and an intriguing counterpoint to Grange.
It is a rich and luxurious wine, matured in a variety of large old vats that allow the wine to develop, transmitting the minimum of oak character.
Deep-bloodred color as ink, aromatically it is an appetizing, salty and exotic wine. In the mouth reveals the abundant flavors of fruits (white plum, fresh fig and quandong).
With a fresh and vibrant acidity, stimulated by aromatic cut rhubarb and licorice root, and also flavors of toasted pumpkin seeds. Dry tannins, mouth-watering.

Beef, Game (Deer) and Poultry
Yattarna Bin 144 Chardonnay
Yattarna is the result of one of the most comprehensive, focused and highly publicised wine development projects ever undertaken in Australia.
Reliably powerful and complex, but still seductive, graced with floral aromas.

Pork, Fish (Salmon and Tuna), Vegetarian Dishes and Poultry
An aromatic wine with an intense bouquet of exotic fruits and stone accompanied by notes of dried fruits.
In the mouth it is tasty, creamy and balanced. Medium-body with pleasant acidity, beautiful texture and a delicious minerality.

Pork, Fish (Salmon and Tuna), Vegetarian Dishes and Poultry
A multiregional blend of Shiraz from all of South Australia's premium wine regions.
Vibrant plum color, aroma of plum puree and raspberry, are observed immediately. Notes of blueberry, blackberry and earth are offered with a little more encouragement, overriding the vitality and generosity of this shiraz.
From elegant and flexible tannins to oak, which sits under spices and berries, almost providing the foundations to be layered. Of crispy acidity that provides suculence.

Roast ed meats and poultry
Max's Chardonnay is a creamy white wine with an intense scent of stone fruits, notes of spices and oak.
In the mouth it is an unctuous wine, fresh and enveloping. Of a prolonged acidity combined with striking tannins. The ending is persistent and very pleasant.

White Meat and Baked Fish
A contemporary offering of South Australian Shiraz, this wine offers a fruity taste, generous and persistent on the palate.
Ruby in color and varietaldistinct aromatic spectrum, which invokes a cover of chocolate truffles, white cherries and licorice. Notes of caper and green olive are also present.
The sensation in the mouth is juicy with abundant freshness and energy.

Strong Cheeses, Game Beef Steak and Lamb
The most powerful expression of the blending philosophy of various vineyards and various districts of Penfolds, Grange is undoubtedly the most celebrated wine and is officially listed as an icon of South Australia's heritage.
Made entirely with shiraz grapes, it is a wine with a wave of intense flavors and a dense and deep red color, giving the wine a character of discreet power and charm.
The sensation in the mouth is creamy and velvety, firm tannins and exuberant, lively and sassy acidity.

The Penfolds G5 blend energetically interweaves the Grange DNA of the exceptional vintages of 2010, 2012, 2014, 2016 and 2018 to create a completely unique expression of the brand.
Awarded 100 perfect points by James Suckling, Andrew Caillard MW and Ken Gargett of World of Fine Wine magazine.
It is a limited edition to only 2,200 bottles of this release.