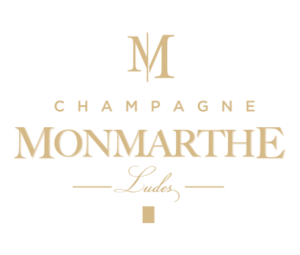 Maison Monmarthe is a small estate founded in 1930 by Ernest Monmarthe, located in the heart of the Montagne de Reims, and is led today by Jean-Guy Monmarthe, the current 6th generation.
Its philosophy is that every Champagne they produce is only made from grapes harvested from the vineyards that make up the estate. The cuvée symbol of the Maison, the Secret de Famille, has the classic assemblage of grapes (Pinot-Noir, Pinot Meunier, and Chardonnay) created almost 100 years ago by its founder.
Clos A.Doré Blanc des Blancs champagne is a beautiful pale yellow color, possessing a fine, lively bubble, revealed at first sight.
In this cuvée, a fresh nutty perfume fills the nostrils, showing a certain idea of spring.
On the palate, one discovers the very expression of Chardonnay: lightness, vivacity, and elegance. A dense, silky texture gives it a personality of its own.

Appetizers, white fish dishes, and exotic fruits