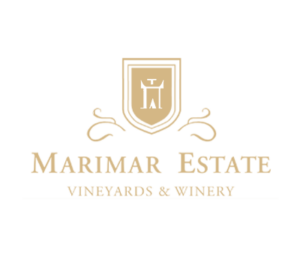 Nestled in the rolling hills of the western Sonoma Coast, Marimar Estate has the perfect climate for producing Chardonnay and Pinot Noir, and this was the prime location that Marimar Torres selected to "export" the Torres family legacy to California. Over time, Marimar Estate, became a symbol of Spanish wine in North America.
With two vineyards: Don Miguel, named after his late father, in Russian River/Green Valley (Sonoma), unique in California for its all-European style, and, Doña Margarita, named after his mother, in the Sonoma Coast appellation, part of the property being a dedicated conservation area that is protected from any further development so that wildlife can thrive.
Acero is the Spanish word for steel and refers to the fact that this wine has never had contact with oak.
Specially selected for fruit intensity and aromas, the grapes are fermented in stainless steel to capture the purity of flavors.
It is a wine with expansive aromas reminiscent of white peach and other stone fruit. With enveloping floral notes, in the mouth it is bright and fresh, with excellent minerality and balance!

Tapas, seafood and light dishes
La Masía means The Farmhouse in Catalonia, the family's home region, as the winery was designed to resemble a classic Catalan farmhouse.
It is a wine with a enchanting nose, intense, floral arizz, reminiscent of Meyer lemon and orchard fruits like pear and apple.
In the mouth it is fresh and elegant, intense and mineral, with well framed oak and a touch of vanilla; it is creamy and long, with notes of cookie, pie crust, and meringue.

But Cavalls is the Catalan name for horse farm.
This wine has a beautiful color, classic of a Pinot Noir, and a nose that reflects its ancestry.
In the mouth it is a soft wine, full of minerality, lively acidity, and well-integrated tannins that promise longevity.

Duck, Goose and Game Birds