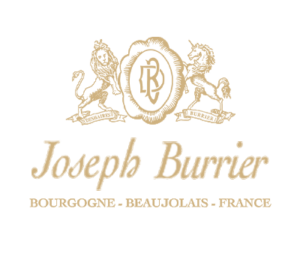 The Burrier family has lived in southern Burgundy for 500 years and has owned Château de Beauregard for 6 generations. The name "Beauregard," which means beautiful view, comes from the beautiful scenery enjoyed on the property which is secluded amidst the vineyards, the rocky cliffs of Solutré and Vergisson, and the villages of Pouilly and Fuissé.
An exceptional property, with 43 hectares of vineyard. All the white wines are vinified at the Château de Beauregard and some of the red wines at the second estate, the former "Tournissoux House", located in Fleurie. The vineyards are managed to promote microbial life in the soil, deeply rooting the vines, revealing the true expression of the "Terroir".
POUILLY-FUISSÉ "Vers Cras"
The aromas and flavors reveal the mineral (chalk) and the vegetable (fern, boxwood). Here, Terroir goes beyond the expression of the fruit.
The finish is balanced and rich, this wine is complex and subtle.
The best time to drink this wine depends on the natural acidity of the vintage.
In the best years, Pouilly Fuissé 'Vers Cras' evolves over 10 years when stored properly.

Scallops, Grilled Fish with Sauce, Poultry and Goat Cheese