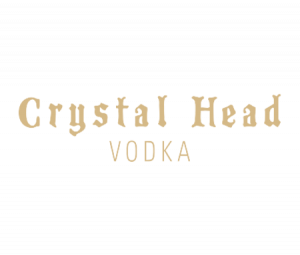 Creativity is at the heart of everything Crystal Head produces, so they create the purest, softest vodka with unique packaging and creative thinking.
Crystal Head uses only the highest quality ingredients to create unique ultra-premium vodka expressions that are completely additive-free. Unlike other vodka brands, Crystal Head sees the world differently, without limitations.
The Crystal Head bottle was designed with the creative spirit in mind where together, Dan Aykroyd and John Alexander, designed the iconic skull-shaped bottle as a symbol of life, reflecting power and enlightenment.
Crystal Head Original is produced with corn from Canada, distilled four times in a spirit neutral grain and mixed with pure water from Newfoundland, Canada. It is filtered seven times, three of which are in layers of semiprecious crystals known as Herkimer diamonds.
The iconic skull-shaped bottle is produced in Europe, where pieces of crystal are melted into the glass to ensure absolute clarity.
Crystal Head Vodka offers a pure, clear and colourless spirit.
The nose has neutral grain aromas with a delicate touch of citrus fruits and, on the palate, has a silky smooth texture with a touch of sweetness and vanilla, ending with a sweet and creamy finish.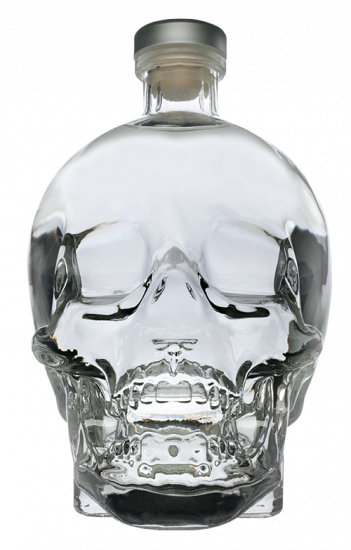 Onyx is a unique new expression of Crystal Head, manufactured from premium agave Blue Weber and sourced from a single farm in Mexico.
The bottle with its luxurious black finish and the embossed cap matching the crest, is a celebration of the powerful warrior crystal, Onyx, sharing its powers of intuition, focus, positivity and protection to those who keep it around.
Com nuances de pimenta branca e notas cítricas no nariz, é macia e suave com um toque de especiarias e doçura que se desenvolvem num toque de terra subtil, mas inconfundível, de agave. A medium finish to green grass, pepper and citrus fruits.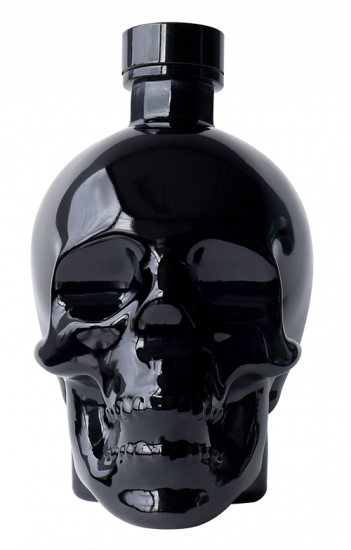 The Aurora bottle was created to celebrate the aurora borealis, the most vivid aerial natural phenomenon.
With a delicate, iridescent metallic finish, it is Crystal Head's homage to this display of natural light, with its beauty and visual, mysterious properties.
Clean-spirited and colorless with delicate floral aromas and a subtle hint of anise on the nose.
Warm with strong pepper notes and a touch of sweetness giving a dry, clean, warm feeling on the finish.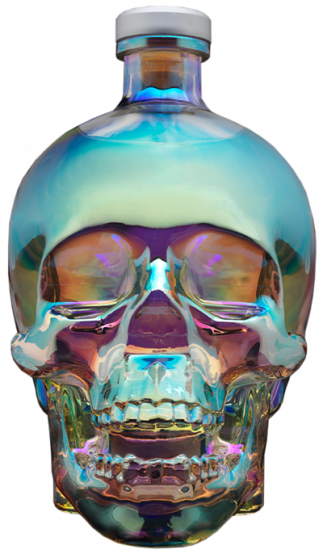 The limited edition Pride bottle shines with pride to celebrate diversity and equality by inspiring for freedom of expression and creative thinking.
Color plays a vital role in the world we live in, often used as a powerful communication tool and a form of expression.
Crystal Head is committed to being a tool to educate and support, with continued involvement in global community-based efforts throughout the year and contributions from the profits of the Pride bottle to LGBTQ+ organizations.