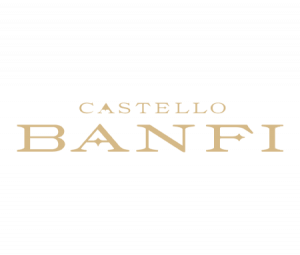 Banfi was founded in 1978 thanks to the will of the Italo-American brothers, John and Harry Mariani.
From the beginning the goal of the two brothers was to create a winery with state-of-the-art technology combined with the most advanced in the vineyards for the production of premium quality wines.
Castello Banfi is a constellation of unique vineyards covering more than three dozen varied subsoils. The property is known for its cloning research, which allows varieties of noble grapes to thrive on their ideal terroir, creating not only an excellent consistent Brunello, but the ultimate expression of Montalcino's Super Tuscans.
Serena is a sauvignon blanc wine with Montalcino soul: the singularity of the variety with the touch of the microclimate of the territory.
Straw yellow color, intense and varietal aroma with notes of citrus fruits, but also with slight vegetable touch the nettle and tomato leaf.
In the mouth the aromas are very persistent and combined with a good acidity and flavor.
A wine with good longevity.

A chardonnay typical of Montalcino, elegant and complex that expresses at most the characteristics of the territory.
A wine of yellow straw color that on the nose is characterized by elegant, fruity and floral aromas.
Na boca, notas de pêra, damasco e sabugueiro fundem-se numa estrutura suave e bem equilibrada, com um toque de sapidez.
The ending is persistent and characterized by vanilla notes.

Fish dishes and white meats
Rosso di Montalcino is one of the classics of Castello Banfi's production. It is a very complex wine characterized by its great varietal expression.
On the nose presents aromas of blackberries and raspberry are also notes of coffee and tobacco.
In the mouth its structure is wide, harmonious and well balanced by the typical acidity of the harvest.
With an excellent and persistent finish.

Game meats and half-cured cheeses
A classic of Banfi in Montalcino. A rich and elegant Brunello, both in structure and olfactory expression.
Bright ruby red color with garnet reflections, on the nose the aroma is sweet and fruity, highlighting the notes of fresh red fruit, which combine perfectly with the most complex notes of licorice and pipe tobacco.
The structure is powerful and the palate is pleasantly surrounded by a consistent tanic texture, well balanced by a pleasant acidity. Extremely persistent with excellent aging potential.

A super tuscan that perfectly combines the best tradition of Cabernet Sauvignon and Merlot with the territory of Montalcino.
Um vinho intenso com aromas muito frutados acompanhados por notas mais complexas de compota, especiarias, tabaco e café.
In the mouth shows all its greatness, with sweet tannins and very persistent notes. A very elegant and long-lasting wine.

Merlot and Cabernet Sauvignon
Red meats and aged cheeses